Joined

Jan 5, 2014
Messages

182
Points

18
Went this morning to pick up my pass for next season (I can also use it the rest of this season). I was worried as I Nass this been to blue in years and it felt weird not getting a peak pass after having one for two years in a row.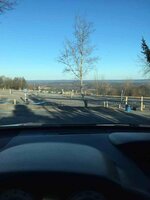 Parked at the summit lodge. Third car there. The place was empty and the snowmaking base was DEEP. the snow was great as well.
The longest line of the morning. Blue has two top to bottom high speeds lifts to service the 1k vert. When they only run one, it's the 6pack. The pass are rfid and it seems to work well.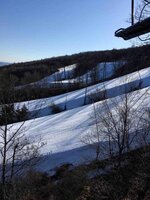 On the other side there's a trail pod that's about 800 feet of vert serviced by two side by side doubles. I think there used to be a t bar or another surface lift here as part of the structure site over the lift. Also, it's the only lift with the ground being graded underneath.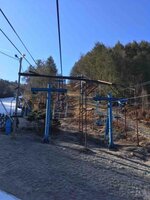 Sent from my iPad using
AlpineZone