I am embarrassed to say today was my first day ever at Cannon. Left at the ass crack of dawn and arrived at 830. The ride up was fantastic without traffic but hit a few flurries just north of Boston for about 10 minutes. Remained overcast the entire ride until I hit Lincoln and ran into this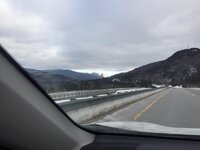 .
Booted up and was on the Peabody by 8:40 - temp was low 20s no wind and absolute bluebird skies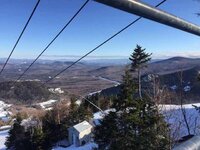 . Snow was hard and fast on Profile and decided to hit the front 5 for a few sunny laps.
. Vista was the worst trail of the day and one and done, great views though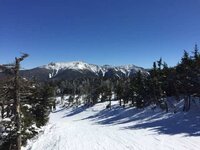 All were groomed except Paulie's which I waited for the afternoon to hit once it softened up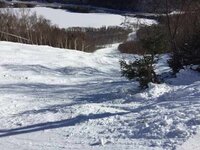 .
They all skied amazingly and ripping laps were fun.
I headedbin long enough to grab a few pints of Great North Tye Dye which was very good and back out.
Skied until 2 hit upper hardscrabble and all the summit trails several time and headed home. Had a great day, probably the best non snow day of the season.
Sent from my iPhone using AlpineZone