Date(s) Skied:
Friday April 18, 2008
Ski Area:
Sugarbush, VT
Weather:
Brilliant sunshine all day long, not a cloud in the sky. Temps reached near 60 at the summit and where well into the 70's at the base
Conditions:
Spring Conditions.
Trip Report:
Day #1 of my spring skiing vacation did not disappoint, a glorious day to be out on the mountain making turns and soaking in the sunshine. The snow was soft and creamy from the get go and plentiful especially up top. There were a fair amount of folks up on the hill considering it being midweek and late in the spring.
Skied from 9:30am to around 3:30pm with a break in the middle and logged around 23,000 feet of descent. Although I'm not usually a big fan of seeking out and skiing bumps, they were so good today that I probably skied more bump runs than I have in the last 10 years. Too many "face shots" of spring snow to count!!!! Definitely a great day to be bumpin' up on Ripcord.
Although the sun exposed areas of the mountain (Castlerock, North Lynx, etc.) are probably done for the season by now, the rest of the mountain still has a deep base on should last into May. There had to be well over 10 feet of snow on Steins Run!
Here's some pictures. Enjoy!
Looking up from the Base Area
Castlerock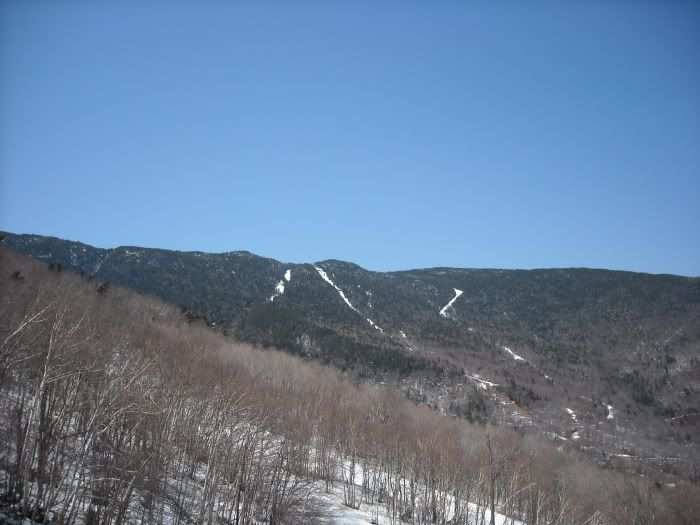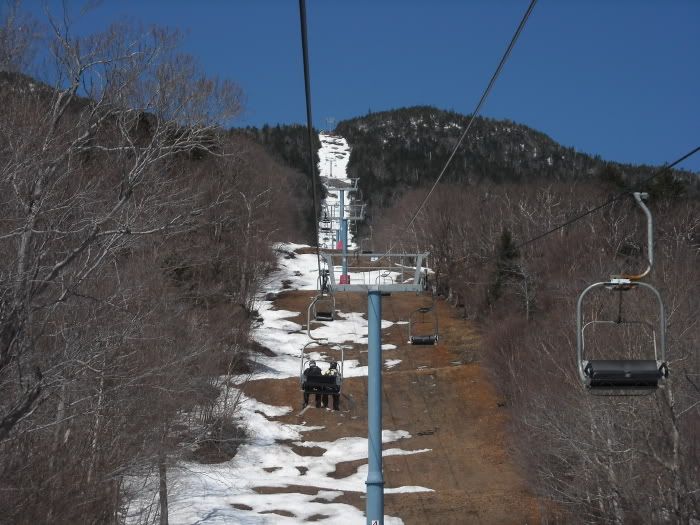 Big Rock on Rumble
Eden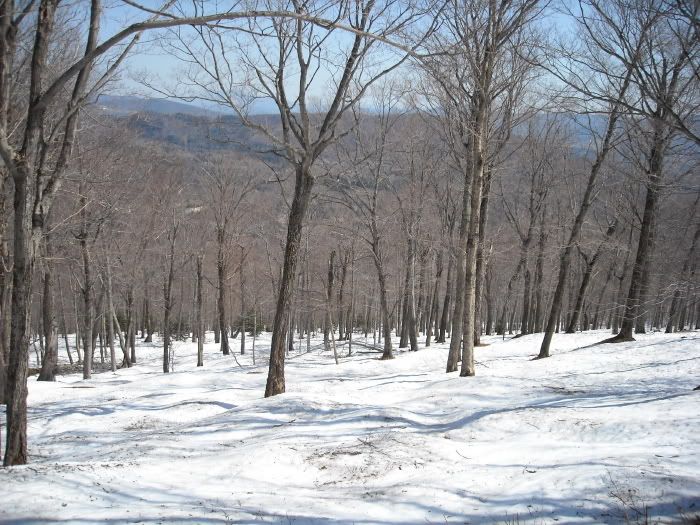 Bumps on Ripcord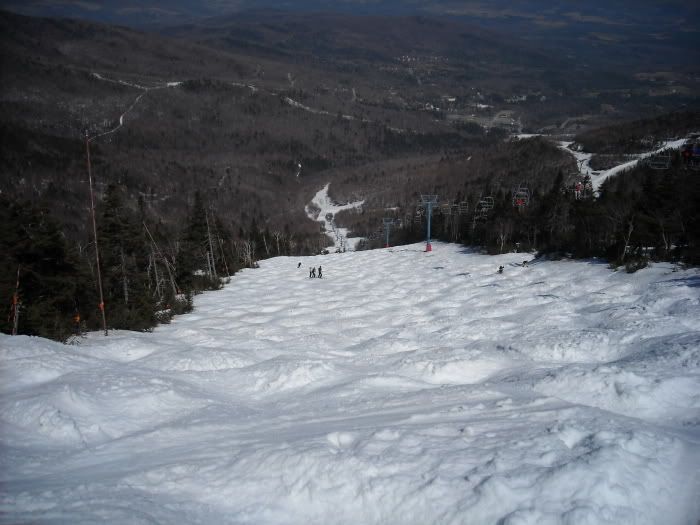 Looking Out From Paradise