Hey everybody,
I just wanted to bring to your attention a new ski museum coming to Adams, MA this fall. The museum will be installed in the Adams Visitors Center right in downtown Adams, and will inlude skis, boots, gear, clothing, pics, film, awards, patches, and ephemera all related to the Thunderbolt Ski Trail and the famed 10th Mountain Division.
The grand opening will be on Columbus Day weekend.
If you're passing through town be sure to stop in. We have some neat and rare items that will be on display.
I should also mention that the race dates for the 2013 Thunderbolt Downhill Race have been set....Feb. 9th with a back-up date of March 2nd. Let's hope for a better year on the Thunderbolt than we had last year.
I would also be remiss if I didn't mention that we would obvioulsy be interested in hearing from anbody who would like to donate and/or loan 1930 and 40's era ski gear and clothing for inclusion in the museum.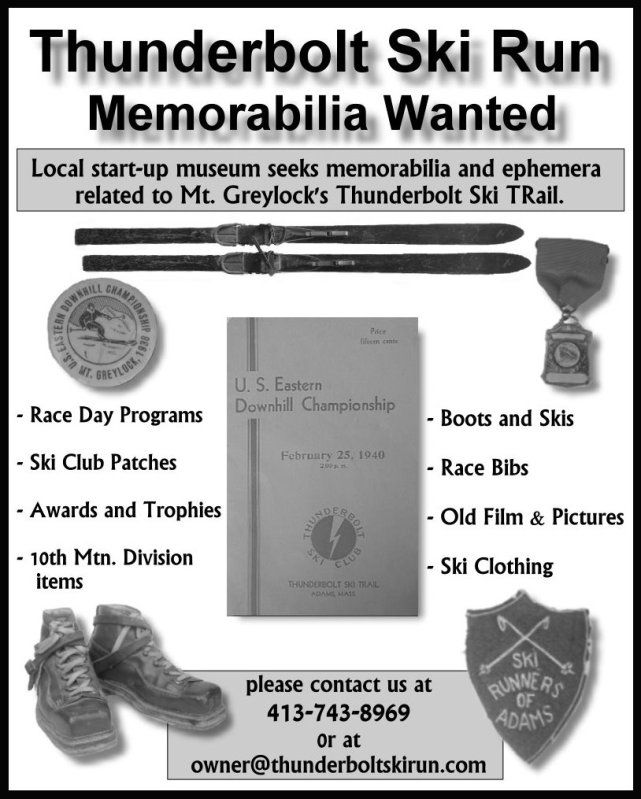 Last edited: