Joined

Jan 2, 2013
Messages

425
Points

18
Location
Website
Vote above
I'm thinking there might be interest in this type of thing. What's your favorite ski lift manufacturer that is
currently
in business? Maybe next time I'll start a thread with some more historical manufacturers.
Doppelmayr (Austria)
Pros:
Quality
Custom Lifts
World's Largest Lift Manufacturer
Variety (Many types of lifts built)
Cons:
?
See Article:
http://www.remontees-mecaniques.net/bdd/reportage-40.html
Poma (France)
Pros:
Some chairlifts faster than Doppelmayr's
Quality (not quite at the level of Doppelmayr)
Sometimes superior comfort (according to Mt. Snow fans)
Cons:
Sometimes less comfortable
From:
http://leitner-poma.com/gallery/vail-highnoon-5-4-place-chair/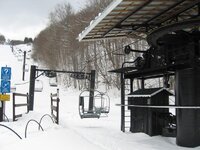 From:
http://en.wikipedia.org/wiki/File:Poma_Older_Fixed_Grip_Chairlift_Middlebury_Vermont.jpg
Skytrac (Salt Lake City)
Pros:
Currently only company based out of North America
Cons:
Only founded 2010
Does not build detachable lifts (yet!)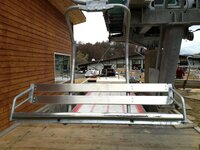 Source:
https://www.facebook.com/BryceResort
The rest below I have simply included just for formalities since they do not build lifts in North America.
Gimar Montaz Mautino (GMM) (France)
Cons:
Does not build lifts in North America
Bartholet Maschinenbau AG (BMF) (Switzerland)
Cons:
Does not build lifts in North America
LST - Loipolder (Germany)
Nippon Cable (Japan)
Ansaku (Japan)
CMM (Italy)
MEB (Italy)
Probably a few others. Remember, this is on
current
lift manufacturers.
Last edited: