Joined

Nov 19, 2008
Messages

1,608
Points

0
Location
The "itch" finally got the best of me. Well....that and forgetting my gym shoes.
Decided with the weather in the mid 60's, it was time to bring out the bike and take a ride around one of my favorite spots. The shop guys have said reports were coming in that all the area trails had dried up so go for it.
Got to the parking area at 5. The main entrance was pretty dry but there was a large patch of snow when you rounded the first bend.
Walked over it (carrying the bike) and started pedaling when the ground was dry again. The entrance to the singletrack was more of the same...snow and ice. Found a section of doubletrack that was dry and rode. Did 4 miles. There was so much un-rideable terrain. I will check out some other riding locations when I get back from CT next week.
More than anything, it felt great to be out on the bike again. I grow tired of the gym and love getting out in nature.
I made plans to hit the University trails in Orono next week with my riding buddy. (gonna bag out of work early and head up there to get an early start.) He said everything is bone dry . They haven't been hit with the rain Western Maine had. (and even some central Maine)
No great pics as I left my camera at home in my ski gear, but the Droid snapped 2:
Entrance to part of the single track: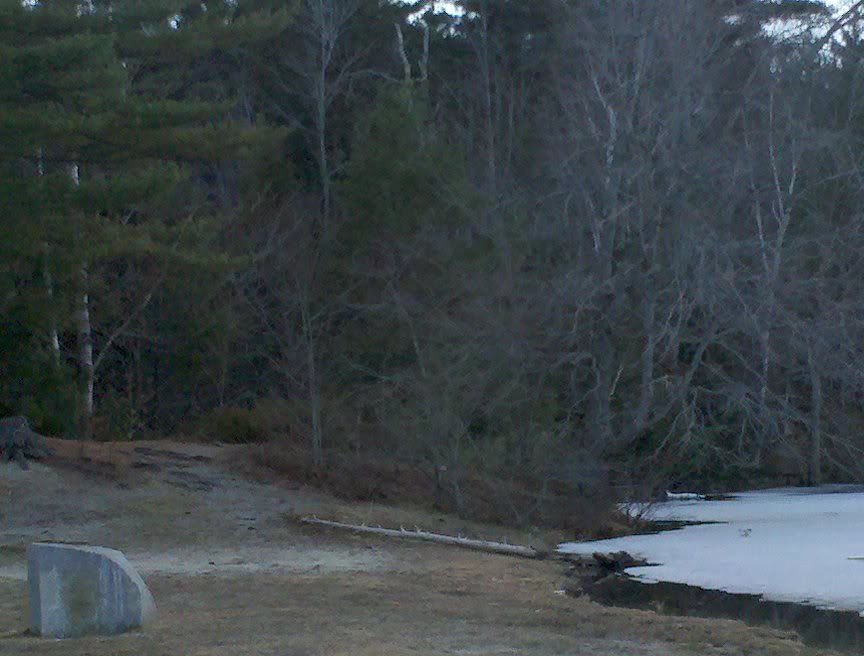 Beautiful sunset at the res: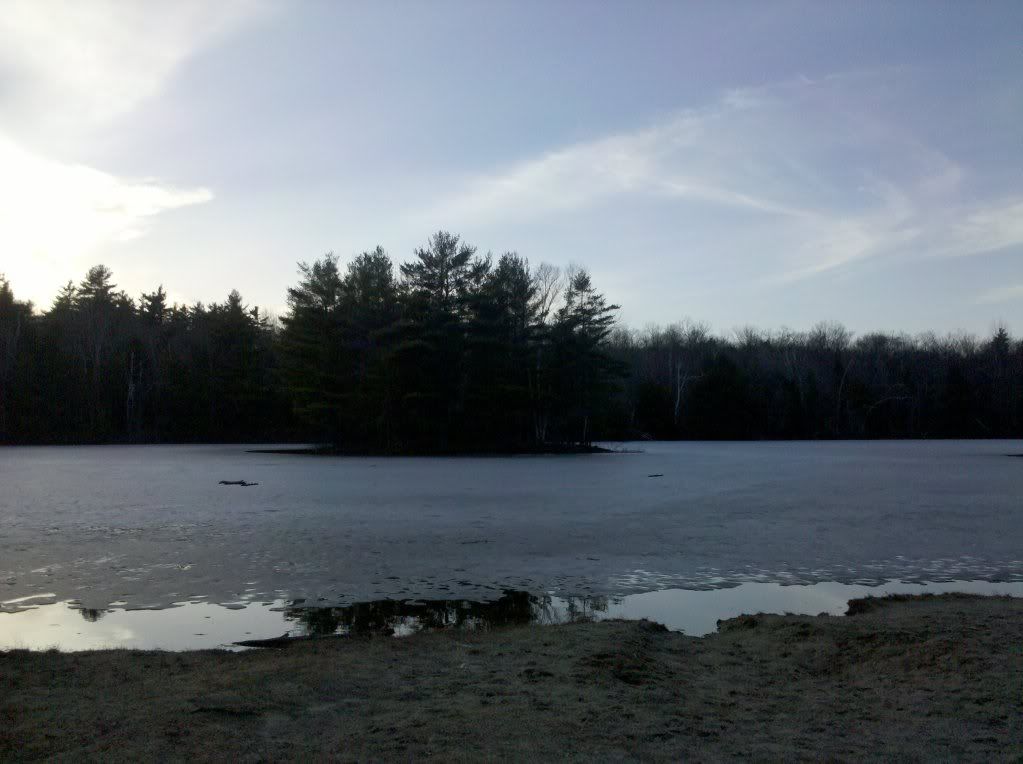 Also, for any of you with an Android phone, make sure to download "My Tracks" from the Marketplace. It is a sweet app. I will export my map and info once I figure out how to do it.