Joined

Nov 29, 2007
Messages

758
Points

0
Location
Website
I've called audibles on ski destinations before but today was the first time I did so after noon, while in the parking lot of a ski area other than the one I wound up skiing.
I'd been looking for a corn harvest and took my sons to Loon for a cheap afternoon of spring skiing but when we arrived around 12:30 there were rain showers and the nearby sky didn't show any breaks. Long story short, I called up to Cannon and was told it was snowing there ... and so there we went.
The parking lot looked fairly promising for the afternoon of April 14:
There were some flurries at the base but the sun came out on our first ride up the Peabody Quad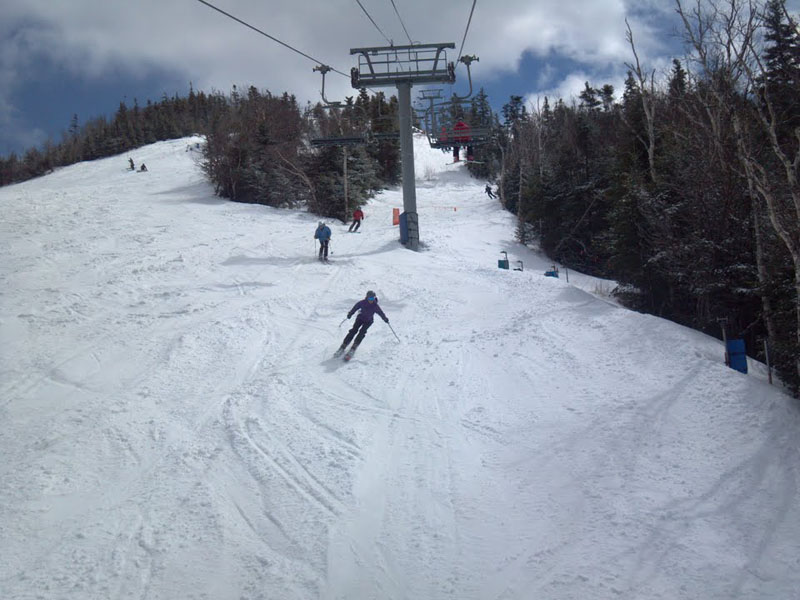 ... and to the summit: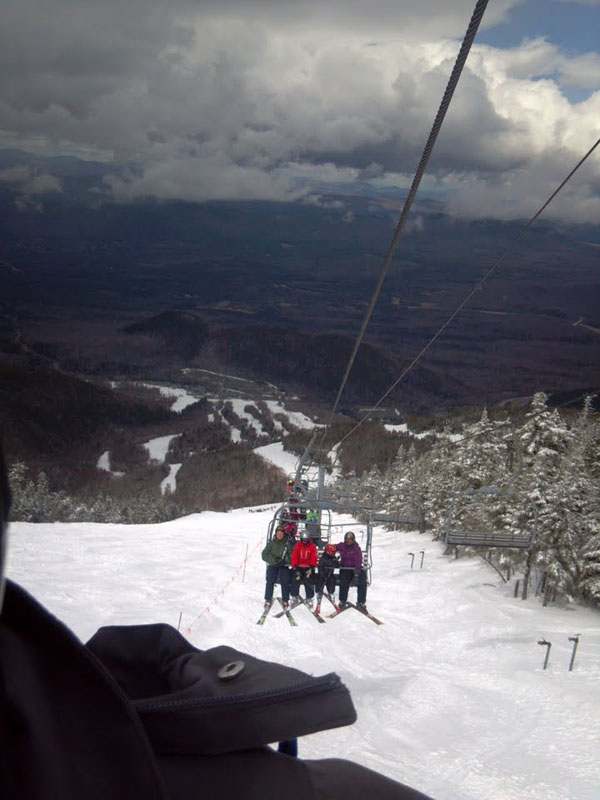 2-3" of new snow during the day and subfreezing temps up top made for great turns on our first run, down Cannonball - mostly soft, just a little crunchy underneath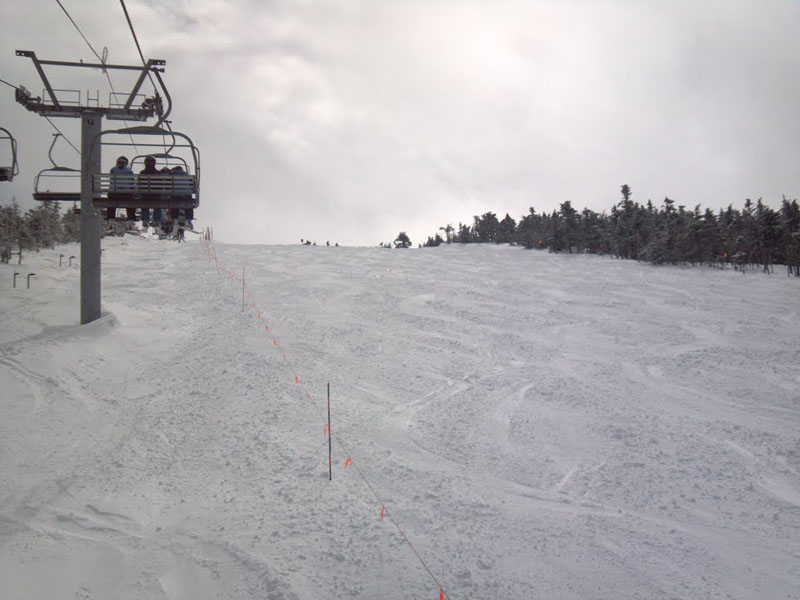 Before long though we had an impressive snow squall, and snow would continue off and on all afternoon.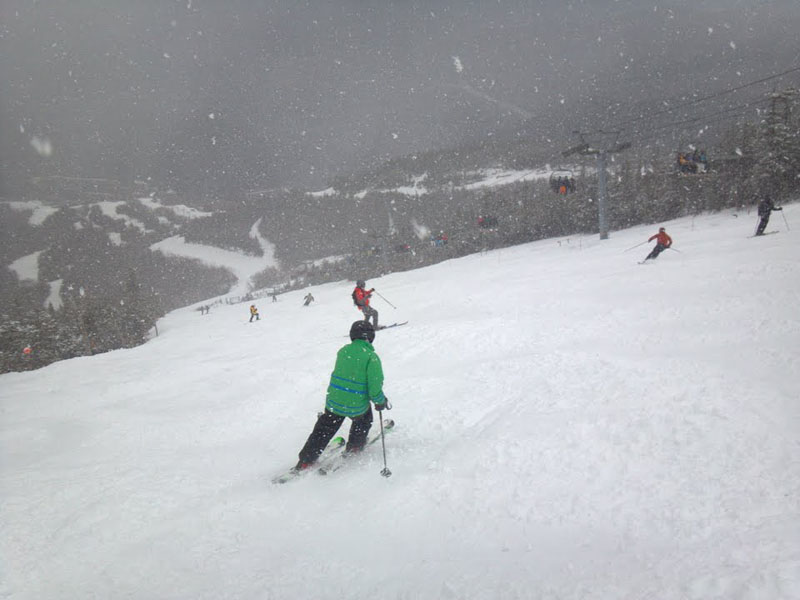 We found fresh tracks (no, not deep, but fresh powder all the same) on trail edges on Vista Way. Then about a third of the way down the surface suddenly transitioned to primo corn with a coating of frsh snow on top. And the Front Five featured great surfy cream cheese - hard to say whether Avalanche or Paulie's Folly was run of the day but it all was great fun. (Only the very bottom got at all manky.) edit: I'm giving ROTD to Vista Way > By-Pass > Paulie's Extension > Avalanche
Gotta love spring skiing while it's snowing out, hard.
Cannon closed for the season with a LOT of snow on the mountain.
Last edited: