Moderator
Staff member
Moderator
Joined

Jun 4, 2004
Messages

31,462
Points

113
Location
More of an editorial. Some comments that aren't really pertinent, but the author finally gets to the question I posed--was this season filled with rude skiers and riders? What happened to basic decency?
What has your experience been?
One observation is with my experience with the original Deer Valley. Not Alterra's Deer Valley, but the original Deer Valley and Edgar Stern's concept of a "new" kind of ski area experience.
The snowmonster took me to Deer Valley in 2012. I was skeptical about it and like other resorts really did not think that the whole "high end" market things was for me. But it was on his bucket list and I went along.
That visit was so nice. Staff were nice, other skiers were nice, and the skiing was pretty decent. The next year I snagged some discount Deer Valley tickets that the Utah Avalanche Center was offering as a fundraiser. While I wanted to support a good cause, I would be lying if I said that getting a premium experience at a discount price was not a big motivator for me. They were for me and my wife and my wife had a bad ski accident and was sidelined for the year. So I had a stack of tickets that had to be used.
That season I spent at least six days at Deer Valley throughout the season. I spent a lot of time there. I was there on weekends and weekdays. Great days and meh days. Everyone was generally nice--not just the employees. It seemed contagious. After those experiences I decided to do some reading on Stern and bought the Deer Valley book written chronicling his life and the ski area he built.
From that reading and just my experiences there I finally "got" what Edgar Stern understood about hospitality and his business--treat your employees well, encourage them to be good with the guests, and that will spread. Basically, those at the top set the example and the tone for the whole experience.
Perhaps our "ski resorts" have lost that lesson--it's the tone that those at the top set that matters. When those at the top are only motivated by the bottom line then things begin to disintegrate. Another frequent ski area of mine, Snowbird, notoriously cut employee pay and benefits midseason a few years back during a "slow" start to the ski season. Save a few bucks they figured. So what if the free access to Alta ended? It was an expense. Well, a lot of seasoned and passionate staff, that the previous ownership and management had built over the years and who delivered a good product, walked out the door. Taking care of the employees who interact with your customers did not factor into the bottom line. Word spread and nobody wanted to work there. Those that did were not at all motivated to deliver the service that the resort once delivered because why? The owner said it was the bottom line and ultimately he paid and is still paying for that decision. And the general mood is pretty sour overall, sterile at best. It was the wrong move and one that he has since repeated many times with other decisions.
Don't get me wrong--Mr. Stern ran a private business and admittedly his resort nearly failed after its first few seasons. But he never lost sight of the "added value" that comes from treating his employees well and making guest service a top priority. That part of his "brand" led to a successful business. Deer Valley, this season, was a captain-less ship and just not the same. Perhaps by Alterra at least moving it off of IKON Base reflects that maybe they recognized that service and exceptional experiences ARE integral to the Deer Valley brand. Or, as I have said, without those parts of the brand it becomes "just another crowded ski area".
Add to the loss of at least decent customer service some of the anger and frustration with the pandemic and you get what this author outlines. That's what I think at least.....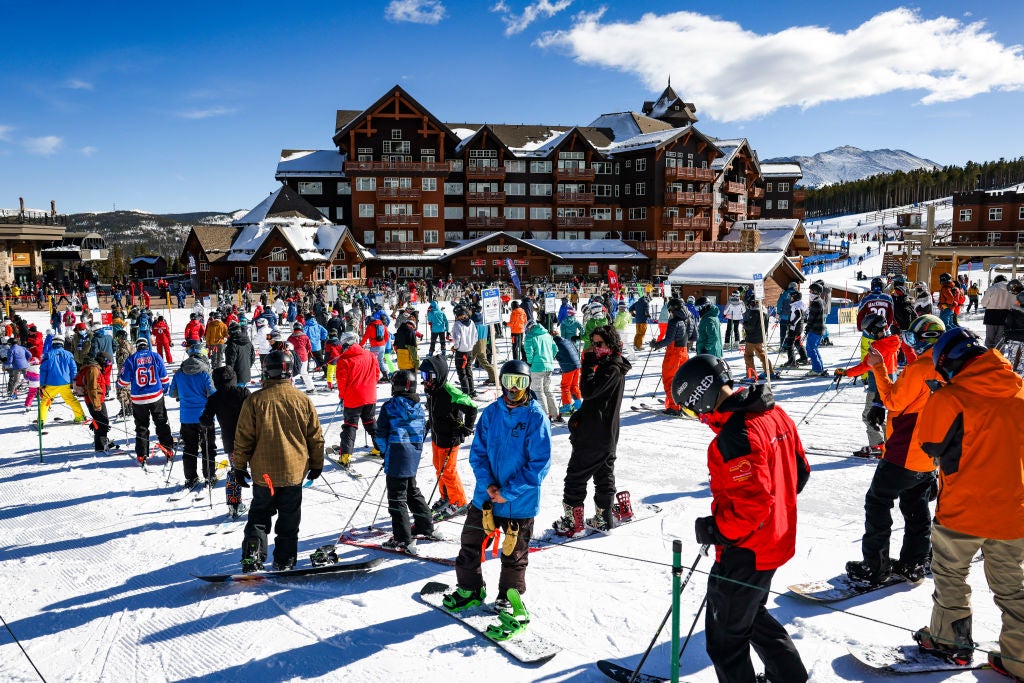 We're skiing for crying out loud! This is the fun part, the release we've all been waiting for.

www.skimag.com
Last edited: