Date(s) Skied:
February 14, 2008
Resort or Ski Area:
PICO
Conditions:
Powder, Packed Powder, Soft Corduroy, New England Hard Pack, Death Cookies, etc.
Trip Report:
Suprisingly a really good day at Pico today. Loaded the Golden Express at 9:00 am with the intention of riding over to the summit chair and heading to the peak. Summit chair was not running. I questioned if it would run at all, ski patrol gave me the "it got hit by lightning on sunday" story, which still doesn't explain why it isn't fixed 4 days later? Anyhow, was told it would turn around 10. It eventually opened up at 10:30. Up to the top, to find about 3-5"of fluffy powder up top, with all the groomed runs being super soft (bottom half of the mountains groomers were hard pack with an inch of fluff on top). Start riding down and find Summit Glades, Birch Glades, Upper Pike, and Sunset Schuss all roped off. So much for the 49/50 trail report on the snow phone. Took some reserved runs on Sunset Schuss, which skied really nice. Around 11:30 ropes dropped on Summit Glades. 3-6" of beautiful powder on some awesome terrain (see pics below). Ropes then dropped on Sunset '71 (ungroomed pow) and Birch glades (ungroomed crusty pow). Trees were crusty (they have a HUGE base), didn't spend too much time in there, but 49er>summit glades>roped off sunset schuss was definately the run of the day. Took my last run from the top at 2:45, still hitting patches of untracked pow all the way down. Great Day at Pico!!
49er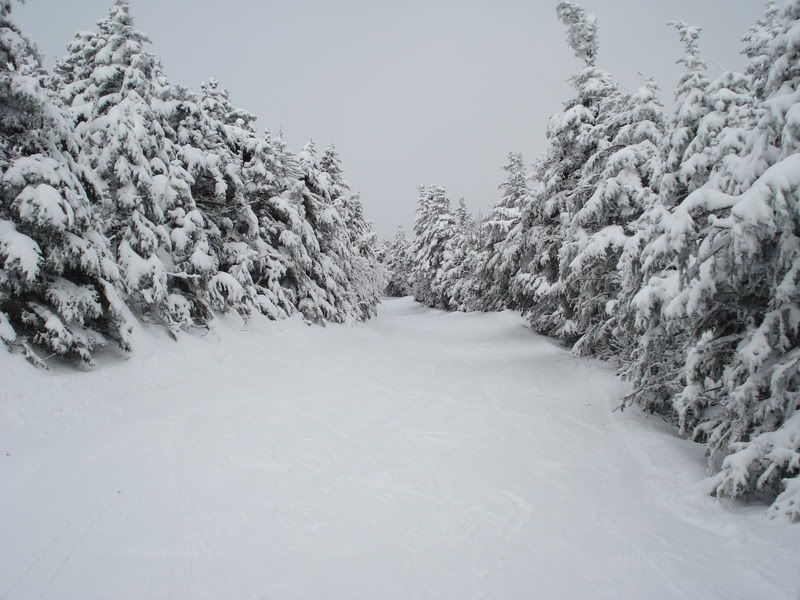 Lower Pike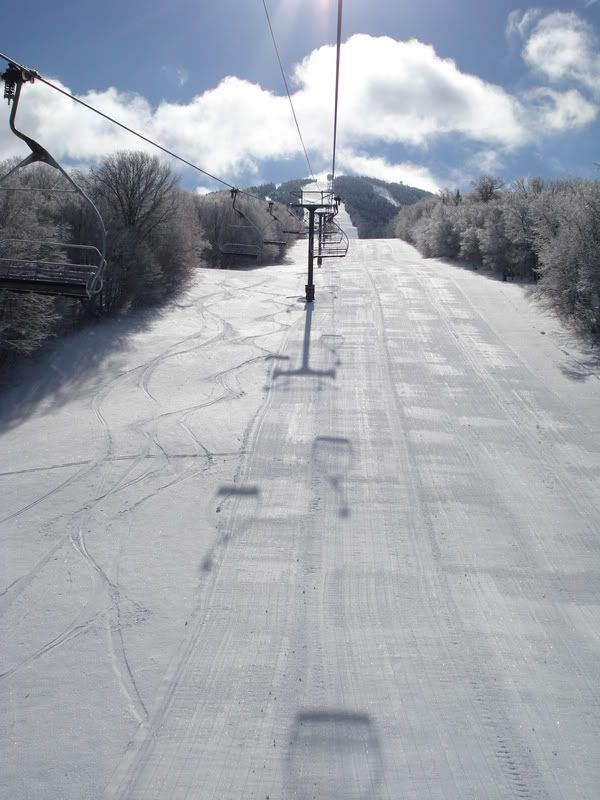 Mid Pike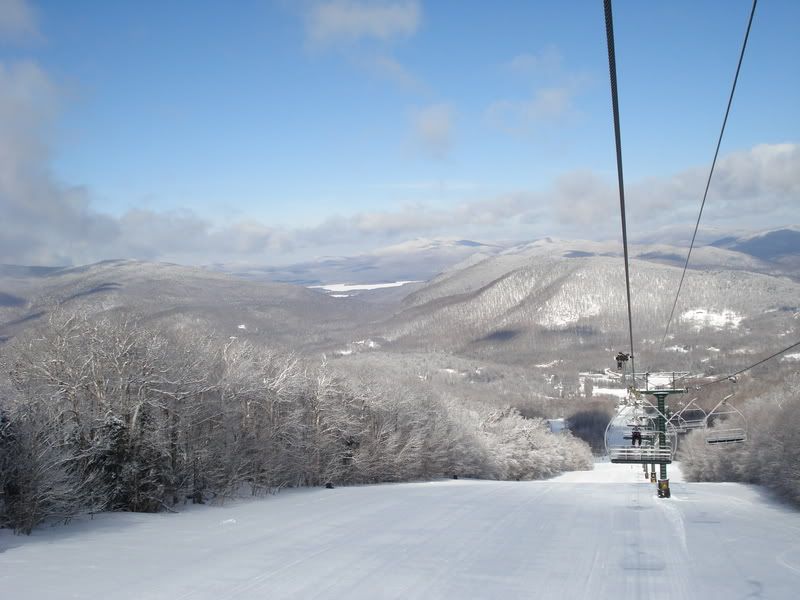 Summit Glades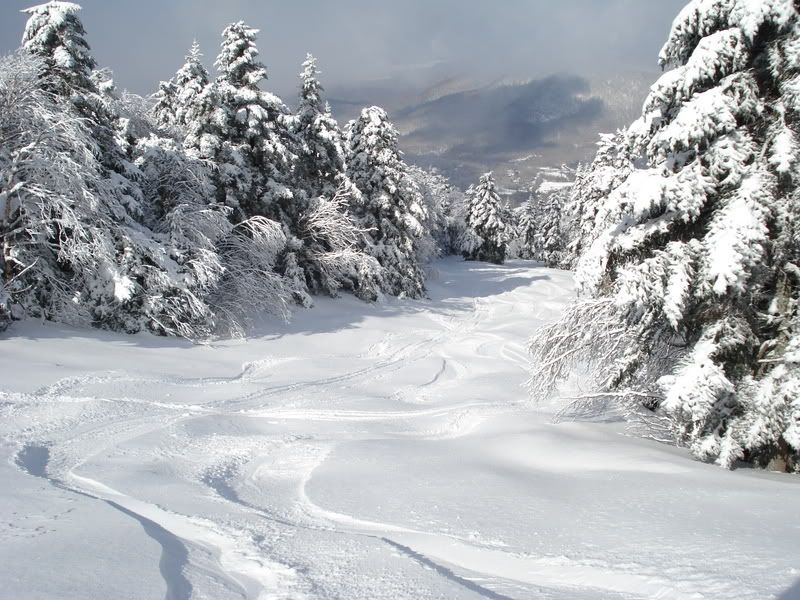 Summit Glades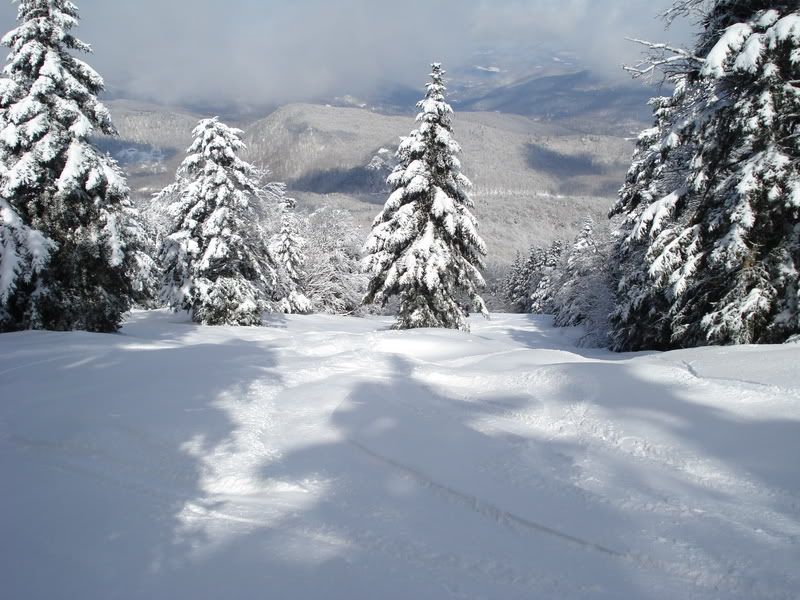 Summit Glades
more pics to follow.....